NOTICE IS HEREBY GIVEN that Temecula Preparatory School (TPS) pursuant to the authority vested in it by section 87306 of the Government Code proposes to adopt a conflict of interest code. A comment period has been established for a forty-five day period commencing on September 21, 2022 and closing on November 4, 2022. All inquiries should be directed to the contact listed below.
Temecula Preparatory School's proposed conflict of interest code includes employee positions that involve the making or participation in the making of decisions that may foreseeably have a material effect on any financial interest, as set forth in subdivision (a) of section 87302 of the Government Code.
The code adoption carries out the purposes of the law and no other alternative would do so and be less burdensome to affected persons. Information on the code adoption is attached to this email.
Any interested person may submit written comments relating to the proposed code by submitting them no later than November 4, 2022, or at the conclusion of the public hearing, if requested, whichever comes later. At this time, no public hearing is scheduled. A person may request a hearing no later than fifteen days prior to the expiration of the comment period as stated herein, or October 20, 2022.
Temecula Preparatory School has determined that the proposed code adoption:
Imposes no mandate on local agencies or school districts.
Imposes no costs or savings on any state agency.
Imposes no costs on any local agency or school district that are required to be reimbursed under Part 7 (commencing with Section 17500) of Division 4 of Title 2 of the Government Code.
Will not result in any nondiscretionary costs or savings to local agencies.
Will not result in any costs or savings in federal funding to the state.
Will not have any potential cost impact on private persons, businesses or small businesses.
All inquiries concerning this proposed code adoption and any communication required by this notice should be directed to: Richard J. Hansberger, General Counsel to Temecula Preparatory School, 909-222-6925 or 800-577-0663, rhansberger@hkschoollaw.com
SCHOOL OFFICE & REPORTING STUDENT ABSENCES
    The school office is open from 7:30 am to 4:00 pm, Monday through Friday.  Please report student absences at attendance@temeculaprep.com or by calling 951-926-6776, ex. 3.
     If you would like information about TPS, we are happy to help you. Please email your questions or schedule a phone call by emailing info@temeculaprep.com.  For tour information, please check our "Contact Us/Tour Info" page.
Temecula Preparatory School (TPS) was founded in 2000 and our school opened to approximately 200 students on September 5, 2020 (pictured below). 
Public (Free-No Tuition), Charter School; Non-Profit 501(c)3

Grades Offered: Transitional Kindergarten (TK) through grade 12 

Credentialed Teachers

Enrollment (Avg): 1090

Waiting List (Avg): 1500

All enrollment is done through the application and lottery pull process.  Please visit the "Enrollment" page for more information.

School Mascot – Patriots

Parent Organization – Parent and Teacher Support (PATS)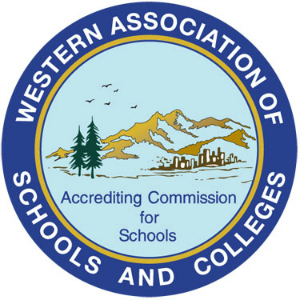 California Distinguished School

WASC Accredited (K-12) 

US News & World Report – "America's Best High Schools" (2015, 2016, 2018, 2021)

Over 90% of students, who apply, are accepted into a College or University of their choice.

Over 25 Sports Teams – 6th through 8th Grade Intramural Sports & High School 

Art, Music and Drama are included in our K-6 program

ASB Programs (1st-6th grade, 7th & 8th grade, 9th-12th grade)

High School Programs – Mock Trial, ACADEC Team, National Honor Society, National Junior Honor Society, National Art Honor Society, National English Honor Society, Theater Program, Choir Program, Robotics Team, Tri-M Music Society
TPS is committed to students' safety and well being.  STOPit is an online reporting tool designed to deter and mitigate bullying, cyber abuse, and other inappropriate behaviors through an anonymous online platform.  
NOTE:  STOPit submission will be available 24 hours a day, 7 days a week. STOPit is monitored and reviewed during schools hours only, so if you have an emergency please call 911. 
Click on the icon above to visit the STOPit page.

 Under provisions of the California Health and Safety Code, schools must comply with orders and guidance issued by the California Department of Public Health and relevant local health departments (LHDs) to limit the spread of COVID-19 and protect public health.  As part of this new safety plan, districts/schools need to include a Cal/OSHA Covid Prevention Program.  In accordance with the requirement's for schools to post this safety plan, you can review the TPS COVID-19 Safety Plan by clicking on the red button below.