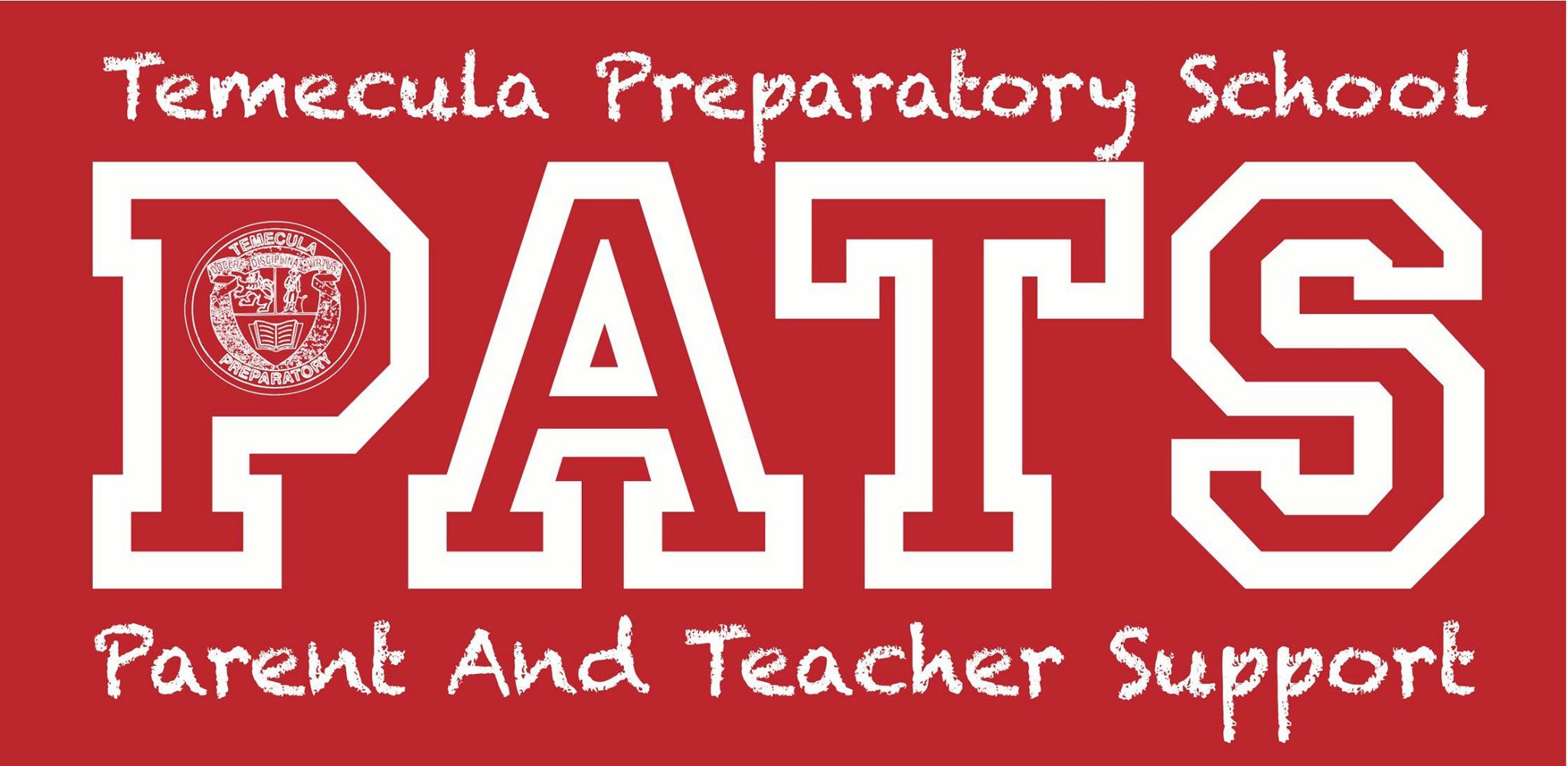 ---
PATS is the Parent Teacher Organization (PTO) for Temecula Preparatory School (PATS) stands for Parent and Teacher Support; and also happens to be an often used nickname for the school mascot, the Patriot. This organization was started in 2009 by a small group of parents who wanted to make a greater impact in their children's educational experience. Since its inception, PATS has grown to a 200+ active member organization and continues to grow each year.
At TPS parents are not required to volunteer. We do, however, appreciate our volunteers as they serve the student body and staff with heart and help make the educational experience at TPS even better! They serve because they want to, not under compulsion.
TPS has allocated a room on campus for this active team because it values their partnership and collaboration. PATS has been instrumental in creating memorable, annual events for the entire TPS Community such as: Back to School Event and Winter Wonderland.

---
PATS Executive Board
Cindy Evans - President: tpspatspresident@gmail.com
Mrs. Windy Ciucki - Vice President of Programs
Mrs. Jill Foster - Vice President of Way and Means
Mrs. Alicia Ivar - Secretary
Mrs. Shalene Meyers - Treasurer
---
PATS General Meetings
Meetings are held in the MPR at 7:35 a.m.
August 23
September 20
October 18
November 15
December - No meeting scheduled.
January 17
February 21
March 21
April 18
May 16
---
Updates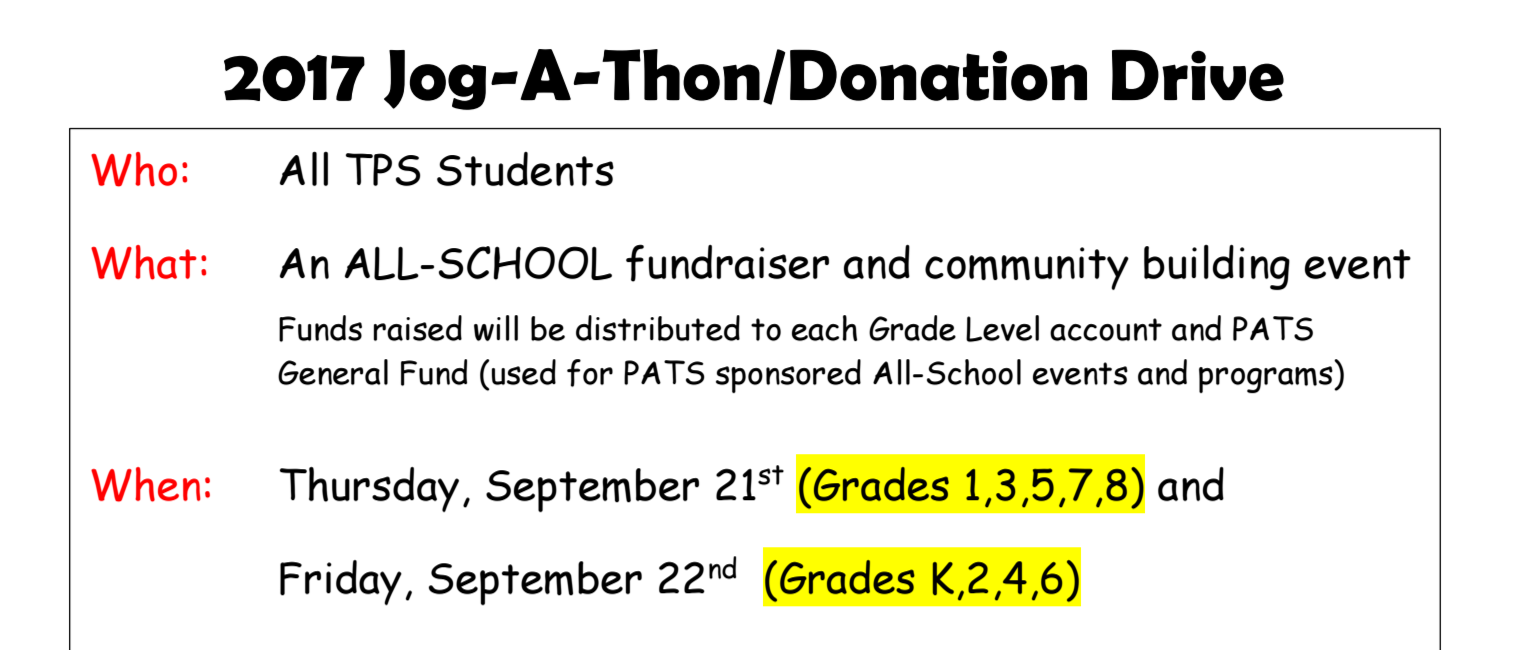 CLICK ON THE IMAGE ABOVE FOR DETAILS
---

2. How do I know the sale credit is going to TPS?Answer: If you order your SmartCard by clicking on the above Fundraiser Banner, it will ask you for the school name and the student name so both will get the credit.
3. I received my SmartCard but not the advertised $50 restaurant.comcertificate.Answer: The $50 restaurant.comcertificates will be issued at the end of the fundraiser.
4. I already have a card. Can I have my order added on to the end of my term?Answer: Yes. You get a full year from the expiration. You will just need to write it on the order form.
5. When does the Fundraiser end?Answer: All order are due by today (Friday) but I believe SmartCard will take late orders through next week.
If you receive any more questions regarding SmartCard, please let me know. SmartCard has been very responsive and helpful. If you've already ordered your SmartCard and did not click on the Fundraiser Banner, please send me your name so we can correct it.

---
VOLUNTEERS NEEDED
---
SCRIP PROGRAM
Information coming soon . . .
---
If you wish to volunteer on the TPS campus or volunteer on a field trip, you must complete the volunteer application process. Please click on the link above for more information.

---

Target REDcard holders, sign up for Take Charge of Education and 1% of all REDcard purchases will be donated to TPS. Click the banner to get started today!