Field Study Trips are an integral part of the curriculum at Temecula Preparatory School (TPS). TPS believes that field study trips bring the educational experience to life as students learn outside the classroom setting and are given the opportunity to use all of their senses. Students often refer to these trips as highlights in their educational careers at TPS.
Kindergarten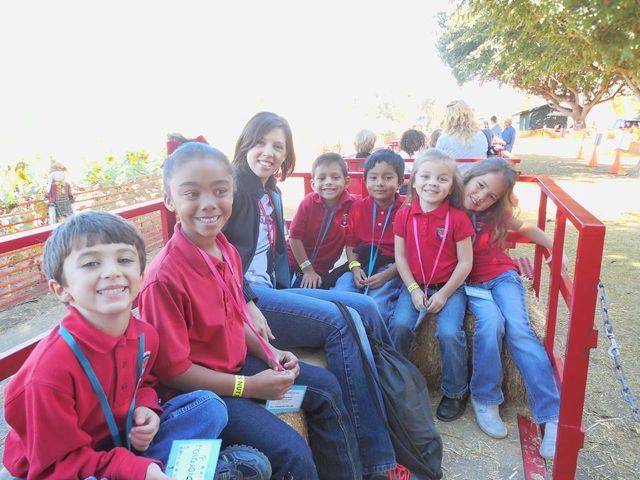 The Bates Nut Farm field study trip is a STEM experience that brings Kindergarten students to a pumpkin farm where they learn about the life-cycle and growth process of gourds, pumpkins, corn, squash, along with environmental conservation.
Western Center of Archaeology and Paleontology (Winter)
Students explore the Western Center of Archaeology and Paleontology, a place where prehistory becomes a hands-on experience through one of America's best collections of fossils. Fun, interactive displays, and a movie theater that shakes, rattles and rolls as the giants of the last Ice Age thunder are at the heart of the encounter with the past. Field trips spark student interest in local California history, support instruction of content and process standards, and provide a fun, multi-sensory environment that encourages discussion and collaborative learning.
Temecula Children's Museum (Spring)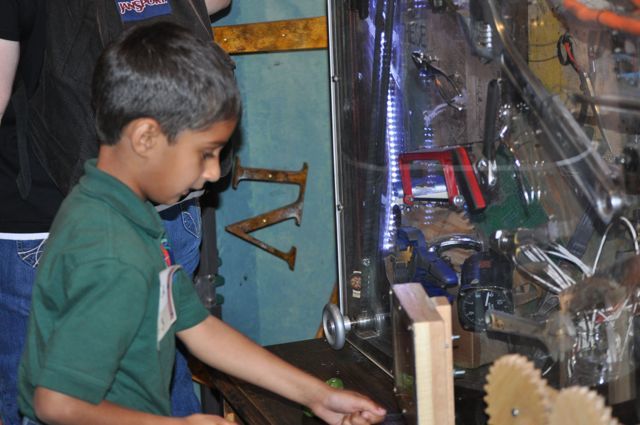 Students visit Pennypickle's Workshop, The Temecula Children's Museum. It is a favorite trip among students. Professor Pennypickle's home…all 7500 square feet of it, is cluttered with hands-on inventions, gadgets and experiments. Pennypickle's Workshop (formerly called the Imagination Workshop) has already won a Themed Entertainment Association (THEA), and two awards from the California Park and Recreation Society.
---
First Grade
The San Diego Zoo field study trip gives students the opportunity to observe animals close-up including flamingos, reptiles, elephants, giraffes, panda bears, lions, tigers, and more! Teachers give students the assignment of an "animal" to study and report on. Students gather information about their animal at the zoo and then present their findings to the class.
Live Theatrical Performance
Live theatre is an important art form that is a priority at TPS because our school focuses on the humanities and arts. Students watch a live theatrical performance and review it with their teacher afterwards. For many, this is the first time they have the privilege of watching live theatre as opposed to 2-D performances in a movie theater or on TV.
---
Second Grade
San Diego Zoo Safari Park / Wild Animal Park
Students learn a tremendous amount about animals when they visit this park due to its various attractions such as the Africa Tram which allows them to observe wild animals from afar but as close to a natural habitat as can be built in Southern California. The park houses a large array of wild and endangered animals including species from the continents of Africa, Asia, Europe, North and South America, and Australia. The park is in a semi-arid environment, and one of its most notable features is the Africa Tram which explores the expansive African exhibits. These free-range enclosures house such animals as antelopes, giraffes, buffalo, cranes, and rhinos. The park is also noted for its California condor breeding program, the most successful of such programs in the United States.
In the second grade history rotation in a classical model students study Medieval history. An engaging yet relevant field trip for them is the Medieval Times Dinner and Show. It is built around an 11th century castle and features knights jousting and competing for an honor bestowed by the King. Students enjoy the dining faire which is eaten by hand and is food that might have been served during the medieval times. They also learn about the various customs that were enjoyed during that time period.
---
Third Grade
Riley's Farm Revolutionary War Re-enactment
Riley's Farm hosts a Revolutionary War Re-Enactment that teaches students about not only the war at that time but also the culture of the people (anthropology) and how the people during that time period made butter, performed domestic tasks, how they bartered and traded for goods. It walks them through the political events and implications of them leading up to the war. Then students are assigned a unit and the war is re-enacted/play-acted so they can gain a better understanding of the thoughts, feelings, emotions of the soldiers and the strategies of the Colonels.
Castle Park - Study of Energy, Motion and Physics
Students in the third grade will study circumference, diameter, rotation cycle speeds, and physics of wheels in motion. Students will learn the natural science of physics that involves the study of matter and its motion through space and time, along with related concepts such as energy and force. More broadly, it is the general analysis of nature, conducted in order to understand how the universe behaves.
Old Mission at San Luis Rey
Founded in 1798 by Padre Fermin Francisco de Lasuen, the Mission was named after St. Louis IX, King of France, who lived during the 13th century. The history of the San Luis Rey area reflects five periods of occupation: Luiseno Indian, Spanish Mission, Mexican Secularization, American Military, and Twentieth Century Restoration. Because of its large size the mission has been nicknamed King of the Missions. Staffers act as Franciscans monks who belonged to religious orders and adhere to the teachings and spiritual disciplines of Saint Francis of Assisi. Franciscan friars first came to the west coast in 1769, with the arrival of Franciscan Friar Blessed Junipero Serra in California. Franciscans from Mexico and Spain continued Serra's work, establishing a total of 21 missions from San Diego to the San Francisco Bay region. Students will learn all about how and why missions were founded along the West Coast of the US.
Live Theatrical Performance
Live theatre is an important art form that is a priority at TPS because our school focuses on the humanities and arts. Students watch a live theatrical performance and review it with their teacher afterwards. For many, this is the first time they have the privilege of watching live theatre as opposed to 2-D performances in a movie theater or on TV.
---
Fourth Grade
Julian California Gold Rush Adventure Tour at Smith Ranch (Fall)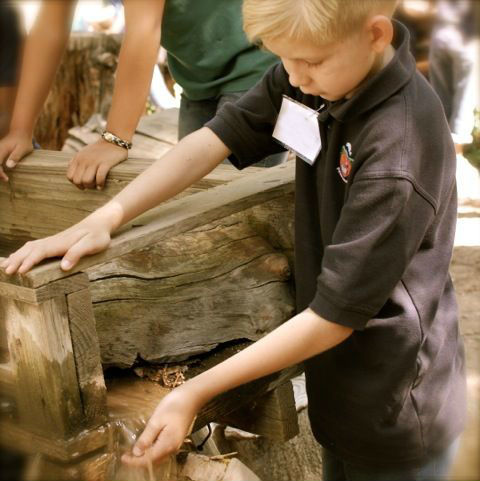 Fourth grade students journey into America's past as they ride the SR&J Railroad through Julian and follow a guide into the real 1870 Smith Ranch gold rush mine. They experience how gold rush families worked and played by learning how to pan for gold, grind grain to feed chickens, prospect along the Pine Creek Adventure Trail, and more!
Ocean Institute - Based on the book, Two Years Before the Mast (Spring)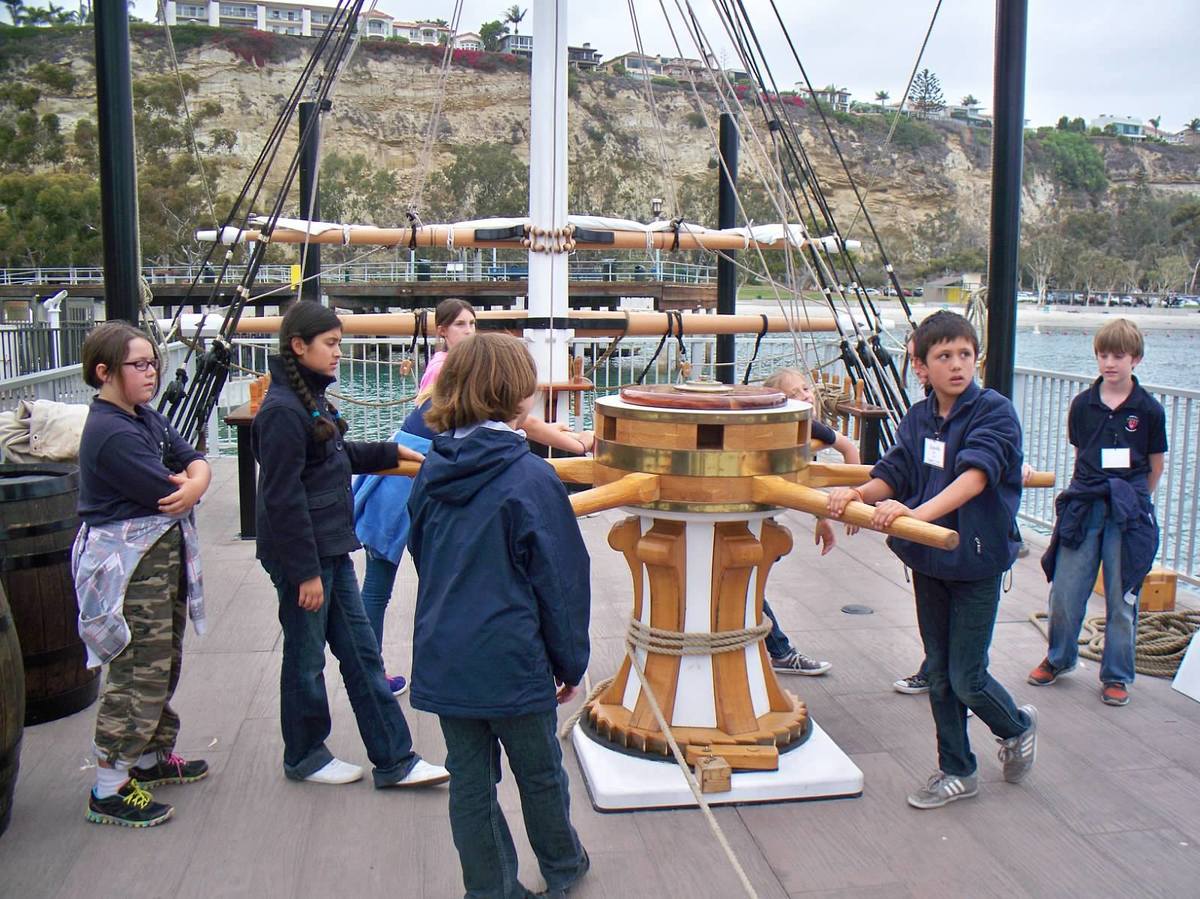 Two Years Before the Mast is a book that was written by Richard Henry Dana, Jr. who the city Dana Point is named after. This field study trip is also known as The Ship Trip. Students act as if they are crew members on a ship called The Pilgrim. Staff members on the ship act like crewmen from the 1840s and take students back in time. Students are given shifts and assigned to crews including the galley crew, bozen, night watch, etc. Students stay overnight on the ship in the Dana Point Harbor. The ship is anchored in the harbor and is a replica of the ship described in the book. Students eat food similar to what would have been served on boats such as stew. They learn to tie knots, how to coil the rope, clean and climb the mast, sing sea chanteys and listen to ole nautical tales. It's a memorable field study program that is not soon forgotten - students work hard to earn their sea legs.
---
Fifth Grade
Students journey back in time to the ancient city of Amarna, the childhood home of King Tut! In this fascinating exhibit showcasing 3,000-year-old artifacts, students observe ancient life and death on the Nile.
---
While at Pali Institute, students will design and build model wind turbine blades to analyze how much electrical voltage is generated to gain an understanding of renewable energy resources. They will also be able to build and launch rockets to observe concepts in aerodynamics. Students will also be participating in viewing animal artifacts to discover the differences between reptiles and amphibians to learn how these species thrive in their individual ecosystems. The objective of the field trip is: TPS 5th graders will receive instruction in STEM (science, technology, engineering and math) and leadership skills as provided by Pali Institute which is cohesive with the TPS vision of inspiring students to become life-long learners. It provides students with the opportunity to learn about STEM and leadership skills in a unique outdoor environment. Students will receive lessons in an ecological environment that engages their senses.
---
Sixth Grade
New sixth grade field trip details coming soon . . .